Moscow's Mercenary Wars: The Expansion of Russian Private Military Companies
As the United States withdraws its military forces from parts of Africa, the Middle East, and South Asia, Russia is expanding its influence in these and other areas. But instead of deploying conventional Russian soldiers, Moscow has turned to special operations forces, intelligence units, and private military companies (PMCs) like the Wagner Group to do its bidding. Russia's strategy is straightforward: to undermine U.S. power and increase Moscow's influence using low-profile, deniable forces like PMCs that can do everything from providing foreign leaders with security to training, advising, and assisting partner security forces.
Moscow's use of PMCs has exploded in recent years, reflecting lessons learned from earlier deployments, a growing expansionist mindset, and a desire for economic, geopolitical, and military gains. Ukraine served as one of the first proving grounds for PMCs, beginning in 2014. The Russians then refined the model as these private mercenaries worked with local forces in countries such as Syria and Libya. Over time, Moscow expanded the use of PMCs to sub-Saharan Africa, Latin America, and other regions—including countries such as Sudan, the Central African Republic, Mozambique, Madagascar, and Venezuela. PMCs now fill various roles to undermine U.S. influence and support Russia's expanding geopolitical, military, and economic interests.
With operations suspected or proven in as many as 30 countries across 4 continents and an increasingly refined and adaptable operational model, PMCs are likely to play a significant role in Russian strategic competition for the foreseeable future.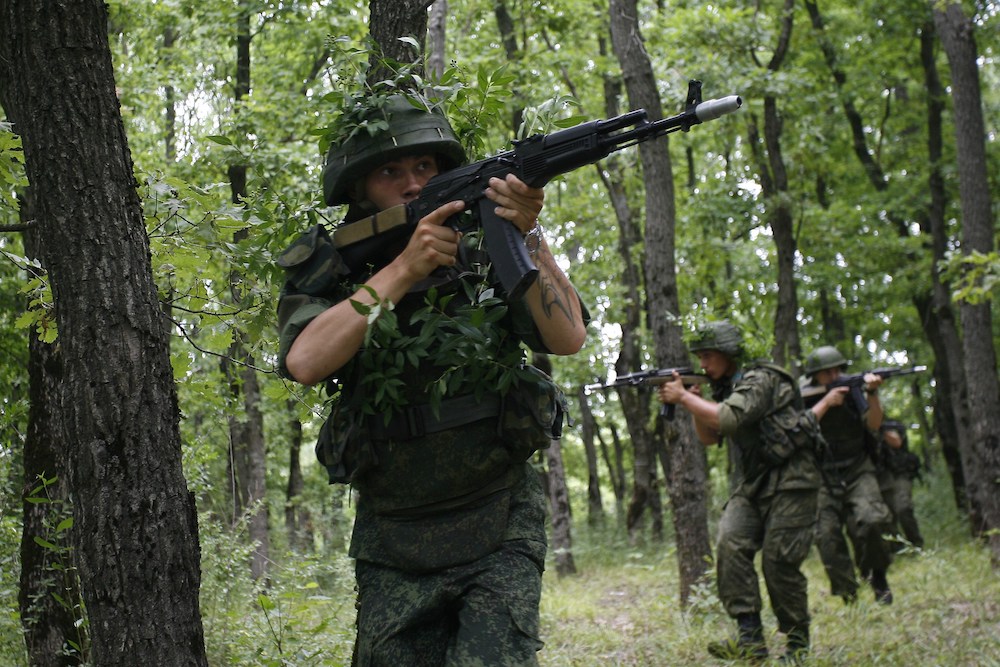 Russian Objectives
PMCs play key roles executing Moscow's policy objectives and advancing Russian national security interests across the globe. Even though PMCs are technically illegal under Article 13.5 of the Russian Constitution, some of President Vladimir Putin's closest allies—such as Yevgeny Prigozhin—head Russian PMCs. A core component of Russia's "hybrid warfare" strategy, PMCs provide the Kremlin a quasi-deniable means through which to pursue Russian objectives, complementing or substituting for more traditional, overt forms of statecraft.
Foreign Policy

PMCs provide the Kremlin with a tool to expand Russian influence across the globe. Through the use of PMCs, Moscow can support state and non-state partners, extract resources, influence foreign leaders, and engage in other activities that further Russian foreign policy goals.

Military

With military skills and capabilities, PMCs enable Moscow to project limited power, strengthen partners, establish new military footholds, and alter the balance of power in out-of-area conflicts toward preferred outcomes while maintaining a degree of plausible deniability for the Kremlin. PMC contractors are also more expendable and less risky than Russian soldiers, particularly if they are killed during combat or training missions.

Intelligence

Often recruited from Russian military and security forces, PMC operatives build intelligence networks in key theaters to collect insights for Kremlin decisionmakers and conduct intelligence operations, including political influence, covert action, and other clandestine activities.

Economic

PMCs and associated energy, mining, security, and logistics firms provide Moscow a means to expand trade and economic influence in the developing world and build new revenue streams, particularly from oil, gas, and mineral extraction, to reduce the impact of sanctions.

Political

Typically run by Kremlin-linked oligarchs, PMCs and the lucrative benefits that can accrue from deployments give the Kremlin a lever for balancing competing political and financial interests among oligarchs and exploiting PMCs' quasi-legal status to ensure loyalty to Putin.

Informational

Moscow leverages even small-scale deployments to enhance global perceptions of Russian power and global influence while propagating pro-Russian narratives in foreign operating environments through PMC-linked media and disinformation outlets.

Ideological

PMCs serve as a tool to expand Russian soft power, including themes of "Russian patriotism" and Slavic identity among ideologically minded citizens in the former Soviet states and Balkans.
Training
PMCs conduct training before deploying abroad, including at bases inside Russia and likely with the support of Russian military and intelligence agencies. Russia's largest and most capable PMC, Wagner Group, conducts training at two camps attached to the location of 10th Special Mission Brigade of GRU Spetsnaz in Mol'kino, Krasnodar region, Russia.
The main base features a headquarters, an airborne training and obstacle course, weapons and munitions storage, and other military facilities.
North of the main military base, Wagner has a separate facility. The Wagner base was likely built between 2015 and 2016, encompasses approximately six acres, and consists of approximately nine permanent structures of varying sizes. Images show numerous and varying numbers of cargo trucks, small trucks, and civilian vehicles.
Features south of the main base include a short-range ballistic missile (SRBM) unit—shown here—as well as an unidentified internal base and other training areas.
Tasks
PMC units conduct a variety of military, security, and information warfare missions in deployments abroad, sometimes augmenting regular Russian forces. PMCs may be specialized for key tasks or serve multiple battlefield roles.
Paramilitary

PMCs train, equip, assist, and enable host-nation security forces and/or local proxy militias for battlefield operations.

Combat

PMC specialists provide key tactical capabilities for specialized tasks, such as sniping, fire support, anti-air, and direct action.

Intelligence

Often PMC operatives linked to the Russian intelligence agency GRU recruit human intelligence sources, guide intelligence, surveillance, and reconnaissance (ISR) assets, and conduct political warfare, sabotage, and other covert action missions.

Protective Services

PMCs provide protective details for senior local government officials, including serving as presidential guards.

Site Security

PMCs secure key energy infrastructure, mining, and mineral extraction sites at the behest of host nations as well as for associated Russian companies operating the sites.

Propaganda and Disinformation

PMCs and associated media organizations disseminate pro-Russian messages and narratives to key online audiences while also building field organizations such as "patriotic youth camps" on the ground.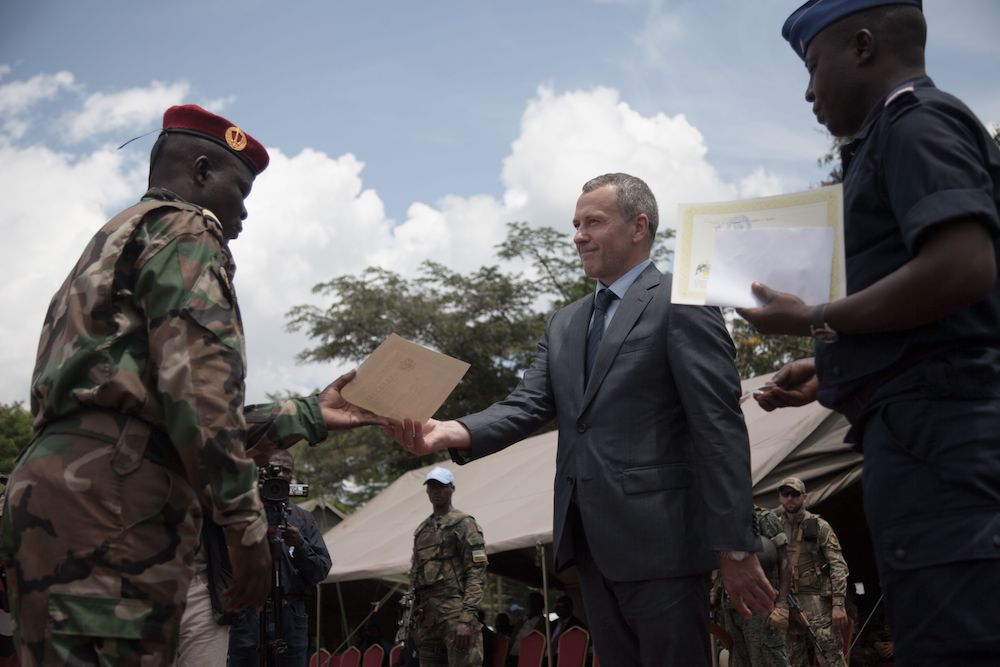 These examples demonstrate Russia's expanding global use of the PMC model to advance its geopolitical and economic goals and undermine U.S. interests. PMCs provide the Kremlin a deniable means to project power and influence into its "near-abroad," as recent PMC activity in Belarus has demonstrated. They offer a glimpse of how Russia plans to compete with the United States in the future, particularly in weak, strategically located, and resource-rich states.
PMCs are an important instrument in a broad Russian toolkit that includes covert action, cyber operations, and other irregular activity across the globe. Yet PMC activities have not always been successful. In Libya, for example, Russia and its PMCs suffered a serious setback following the battlefield losses of Khalifa Haftar. Despite such problems, U.S. efforts to counter Russian PMCs have been weak and ad hoc. A more effective response should include several steps.
01 Make it public.

The first is publicly highlighting what Russian PMCs are doing, where they are operating, and how they are connected to the Russian government—including to President Putin and others in the Kremlin. This analysis provides important details of the scope and activities of PMCs.

02 Exploit PMC weaknesses.

A second step is to highlight and exploit Russia's challenges with PMCs. Many are ineffective, corrupt, and engaged in human rights abuses. In the end, Moscow's use of PMCs may actually undermine Russian influence rather than improve it. While PMCs have enabled Russia to shape conflict trajectories, gain influence in key theaters, and win military and economic concessions, there are limits to what PMCs can achieve. They have been most effective when deployed for limited or specific objectives, such as bolstering Syrian forces, aiding Donbas separatists in Ukraine, or gaining favor in the Central African Republic and Sudan. By themselves, however, PMCs are rarely decisive in winning conflicts, particularly when faced with capable and committed opponents or operating in unfamiliar terrain.